Dear friends and family,
I wanted to put together a letter complete with pictures to elaborate on our mission trip to Guatemala.
In summary Bennett, Dylan and I all grew tremendously.  We had long, hard yet fun days where we watched as the hands and feet of Jesus Christ ministered to both the physical, emotional and spiritual needs of some of the nicest people that I have ever met.
I am changed forever and I feel that Dylan and Bennett are as well.  This experience was better than any vacation that I have ever taken and I can't wait to go back, perhaps next summer.  Dylan is working on becoming fluent in Spanish and wants to go back to Guatemala as a translator next year.  Bennett was also deeply impacted and is eager to return.
We arrived on Sat 7/21 at the MMM compound.  Their URL is http://mmm-guatemala.com/medical_missions_ministry.asp and Facebook page ishttps://www.facebook.com/home.php#!/mmm.guatemala
The compound is in a walled and guarded neighborhood and also has high walls, electric razor wire lining the ledges and 2 large German Shepherds named Nina and Starke that patrol the grounds.  Below you can see Dylan with the dogs: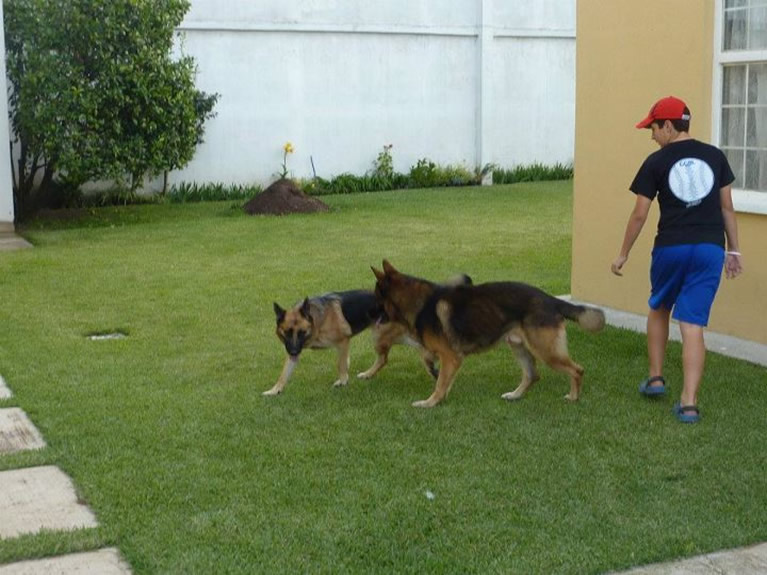 Our team of 18 from Perimeter Church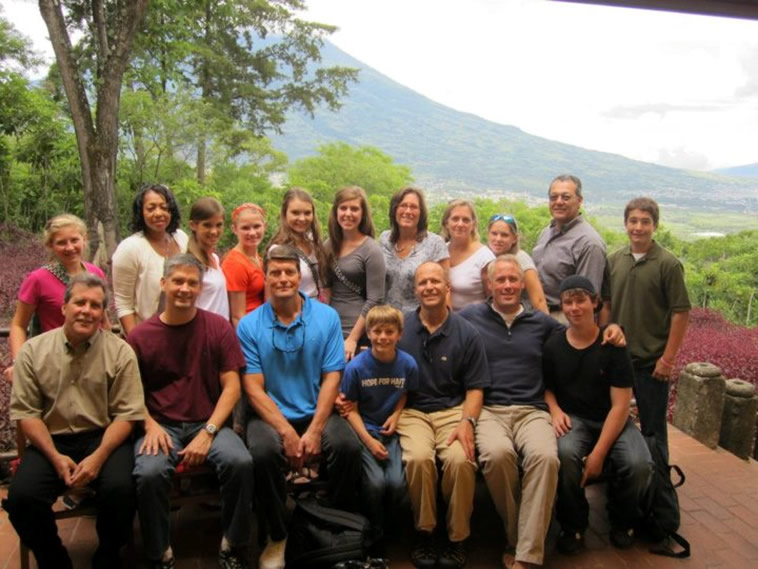 We then went to church service held at a restaurant on top of a beautiful mountain top.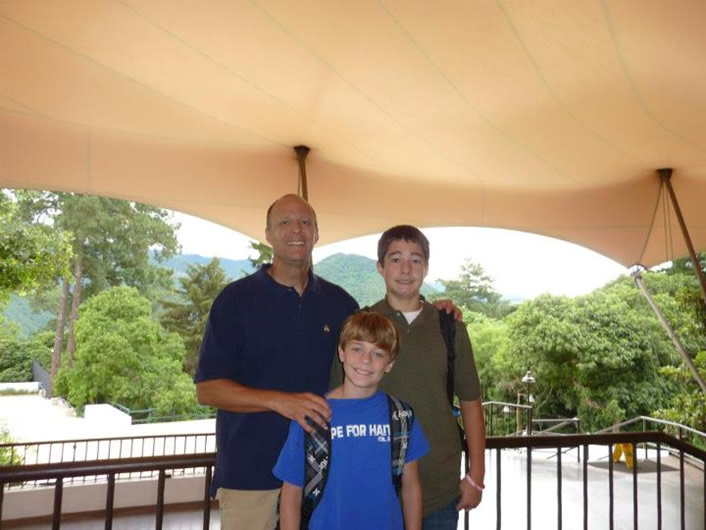 After church we went to a local orphanage named Casa Hallelujah run by an American named Mike.  30 years ago he saw the need for a safe place for children.  He currently has over 400 kids that range in age from infant to high school.  The kids were so happy.  Mike adopts them and they are treated as family.  We played with the kids, held babies made balloon animals and toured the grounds.  It was awesome.  Scroll down to see several pictures.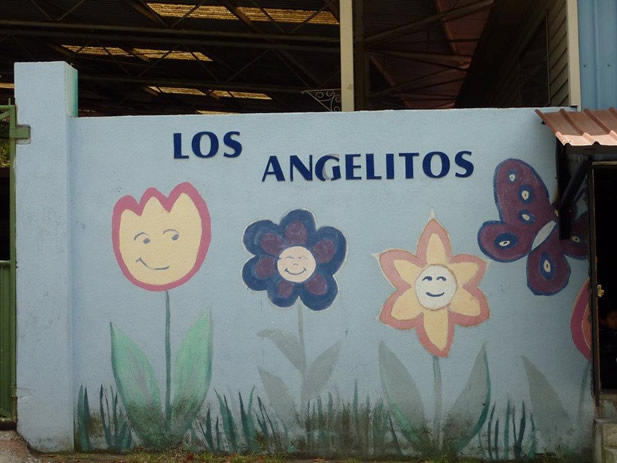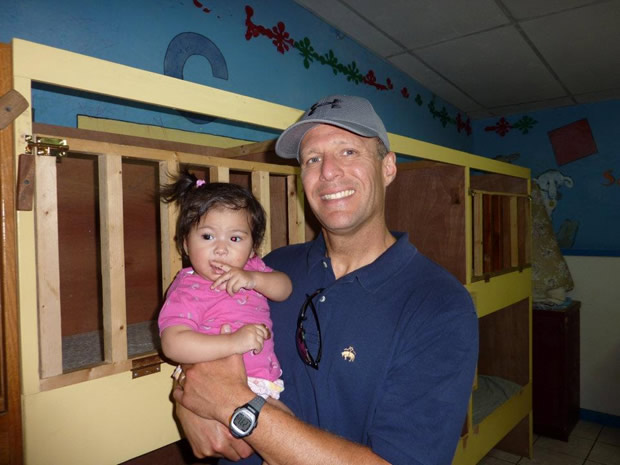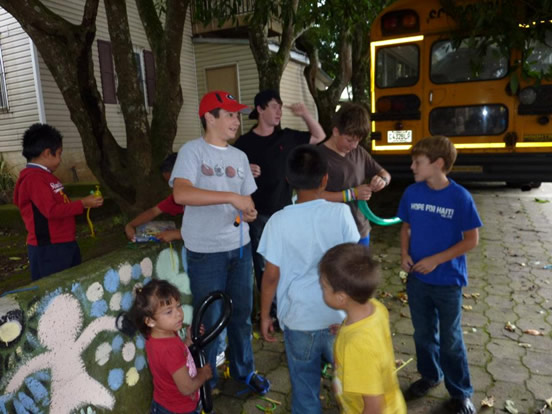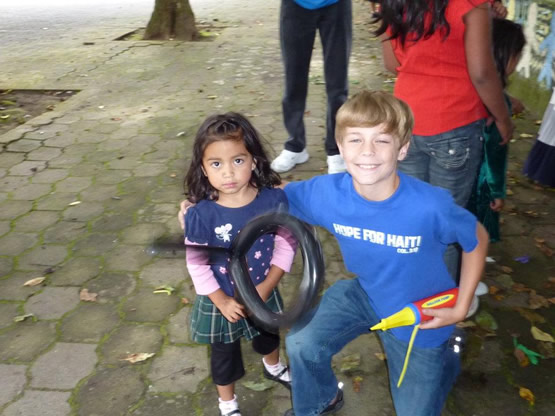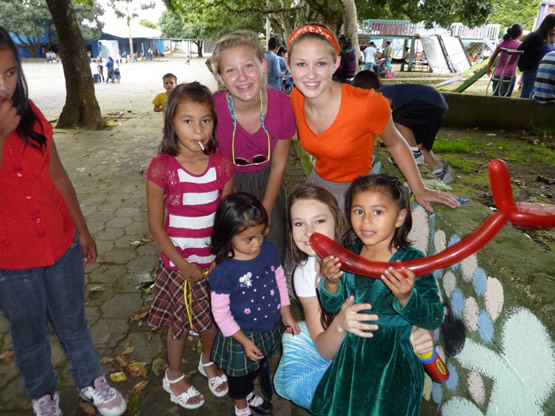 Every morning we had a 2 hour devotion with Dr. Alb, the person who founded MMM.  He is also a pastor.  The devotion time flew by and got us spiritually, mentally and emotionally prepared for the day ahead.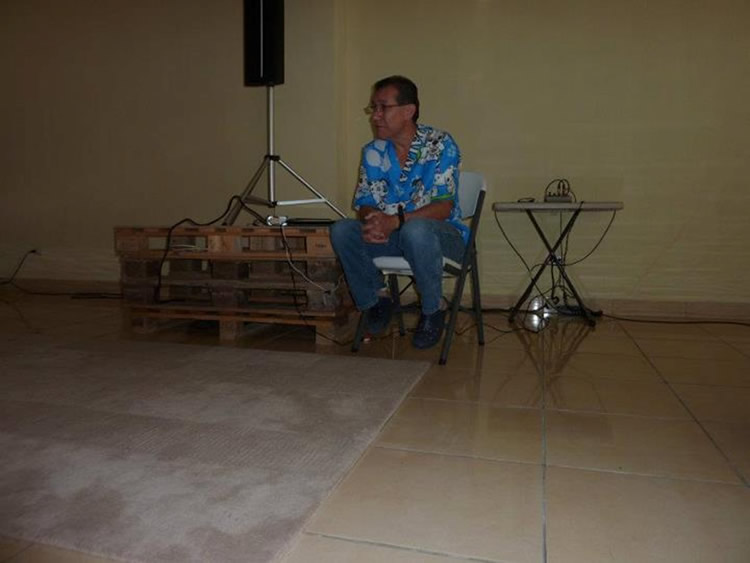 For 4 days we went into both the countryside and also to the inner city to put on a full medical clinic at a 4 local churches (1 per day).  The ministry has 4 doctors, 2 dentists and an optician.  These are people who opted-out of successful private practices to care for those that can't afford their services.  They serve with joy that I rarely see here in the states.
To summarize what our average patient experience: The patient would first see the Dr and then would sit in a prayer station with an interpreter and a member or two of our team.  We would run their prescription to the pharmacy (pharmacy being a set of tables a few feet away that we set up within the church) and offer to pray with them.  We witnessed several people accept Jesus Christ as their Savior and many others simply wanted to be prayed for.
In addition to set up and breaking down the clinic, we (our team) took turns assisting in the pharmacy, manning the prayer stations, entertaining kids so that their parents could meet with the dr. and also helping the dentist.
Bennett was a pharmacy runner, taking the prescriptions to the patients: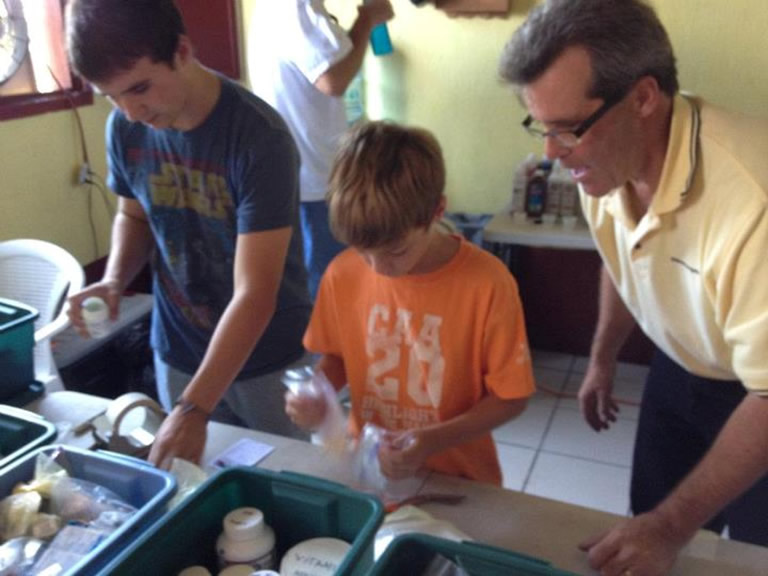 Our dentists in action: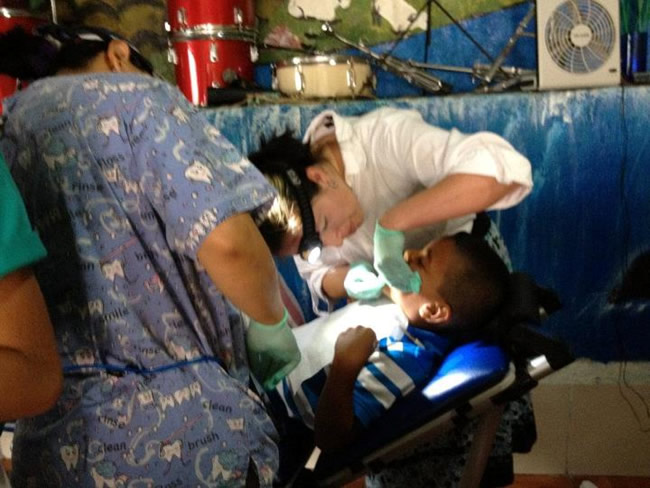 Part of our job was to watch the kids so that the parents could see the doctors.  Bennett and Dylan took to this like fish to water.  Below is Bennett playing street soccer.
Dylan, Josh and Clara playing with the kids: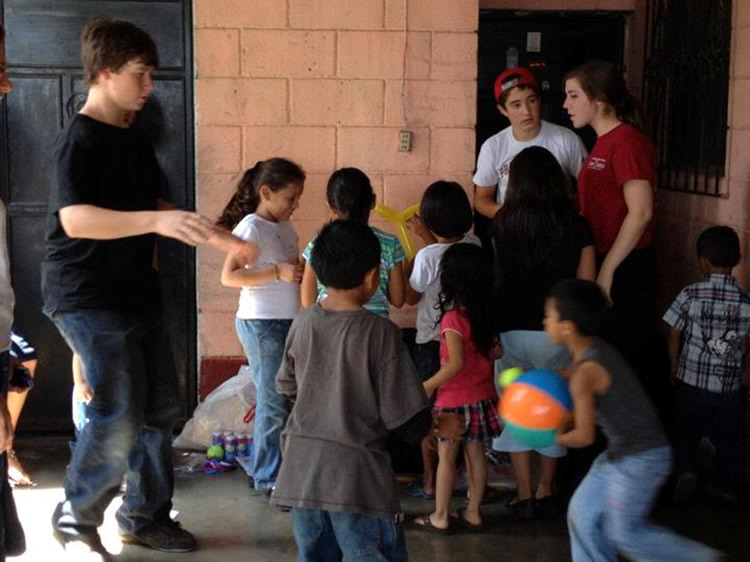 I will never again complain about waiting to see the doctor.  The patients would wait for hours to see our staff with smiles on their faces.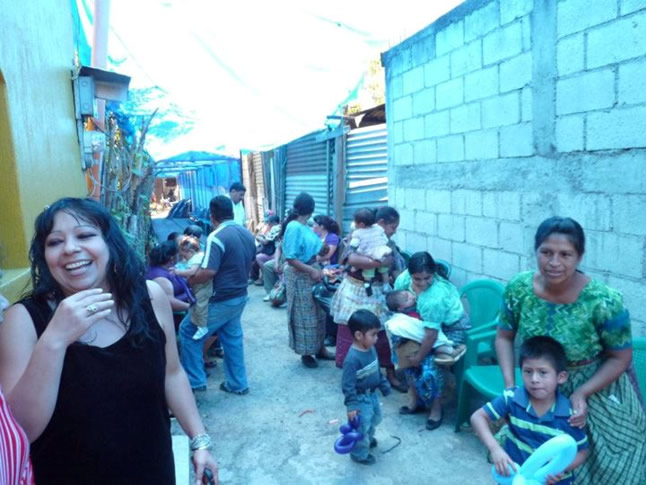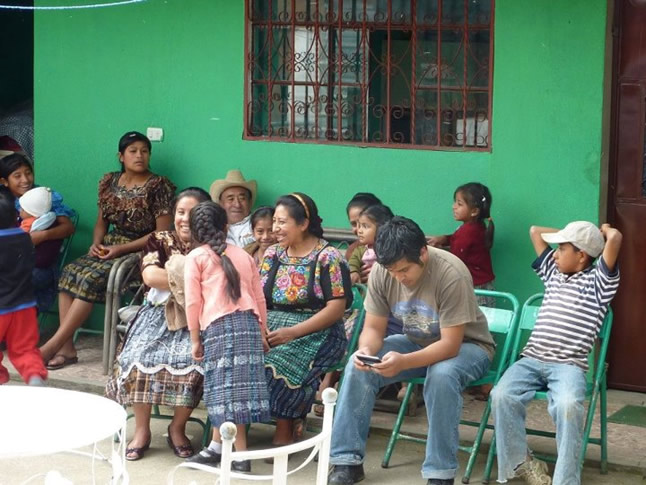 A proud mom and her kids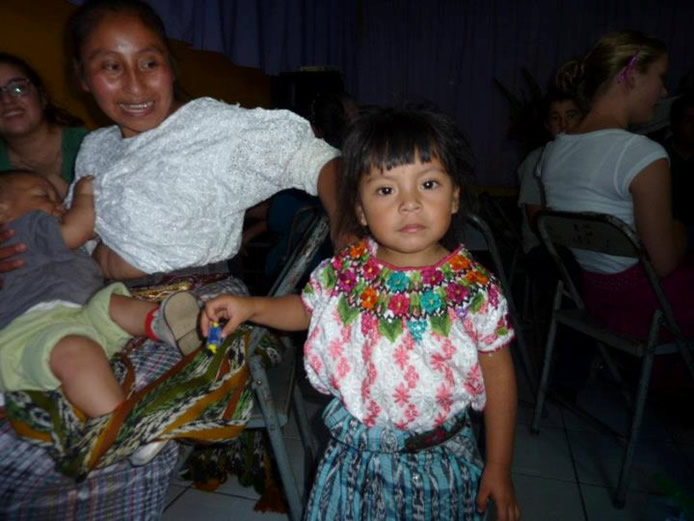 Waiting for the Dr.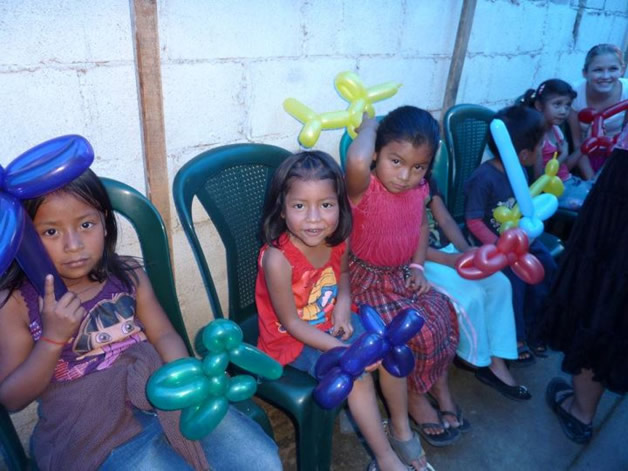 Dylan praying with a local man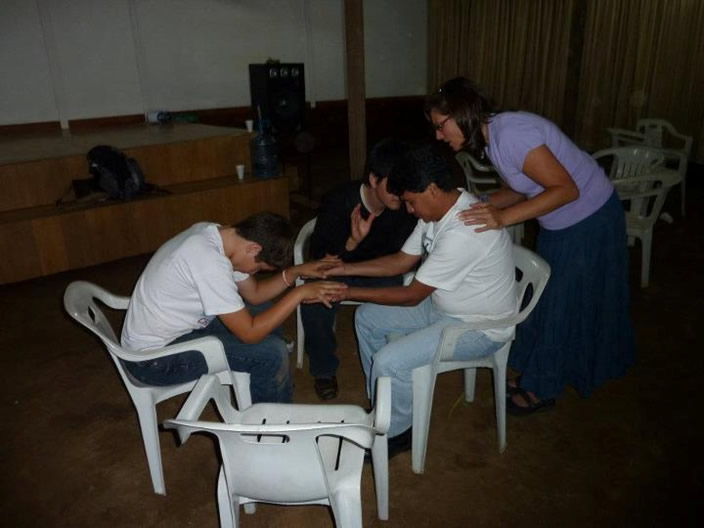 Seeing Dr. Mario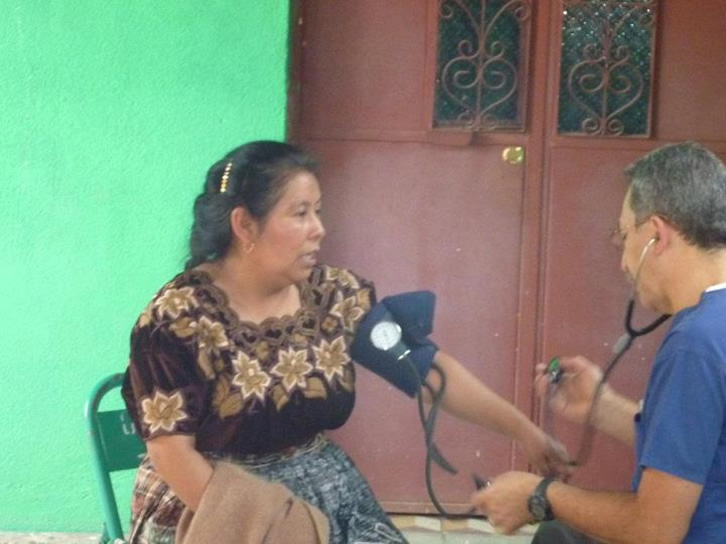 Wheelchair repair & fist-bump for said wheelchair repair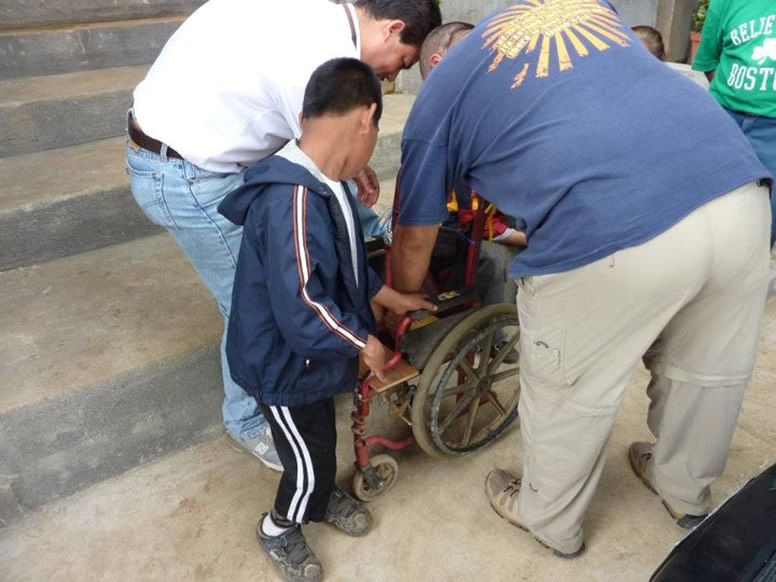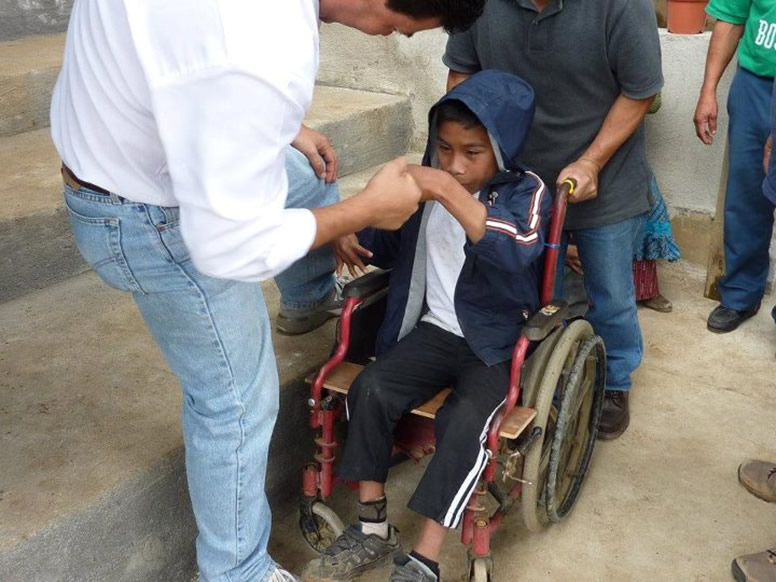 Eye exam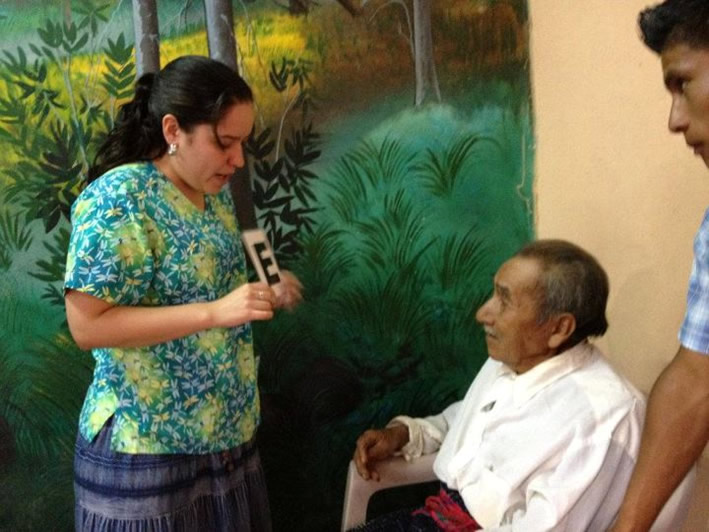 Below is the Mayan church that we had a clinic at.  Sometimes we had to translate from Mayan to Spanish to English.  God worked it out.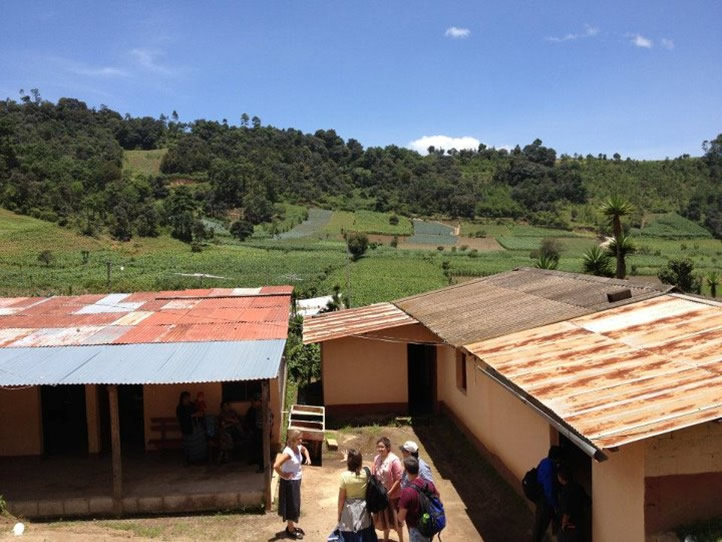 And prayer…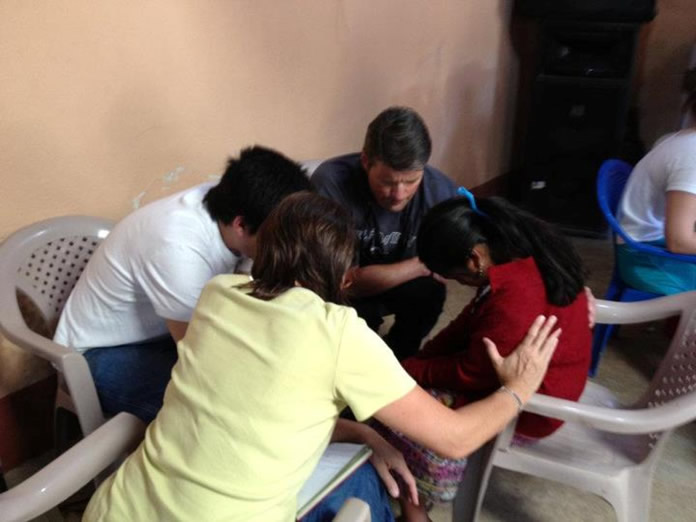 In front of one of our clinics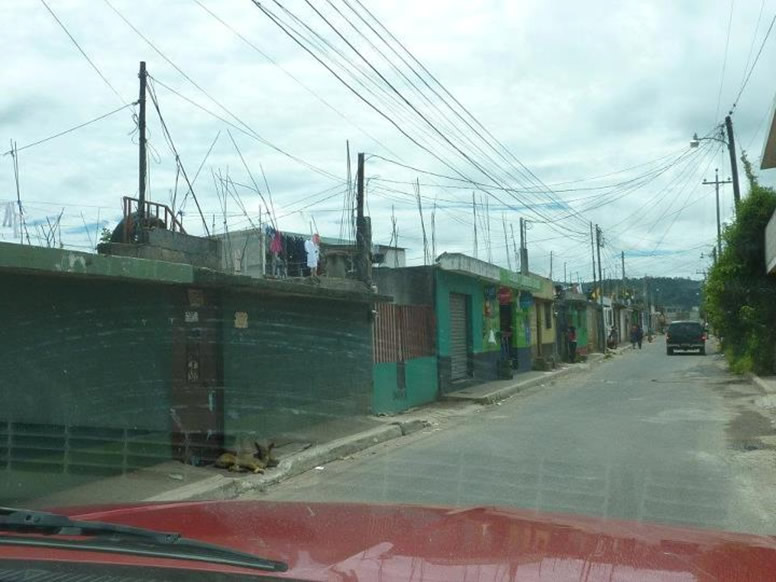 Seeing Dr. Hector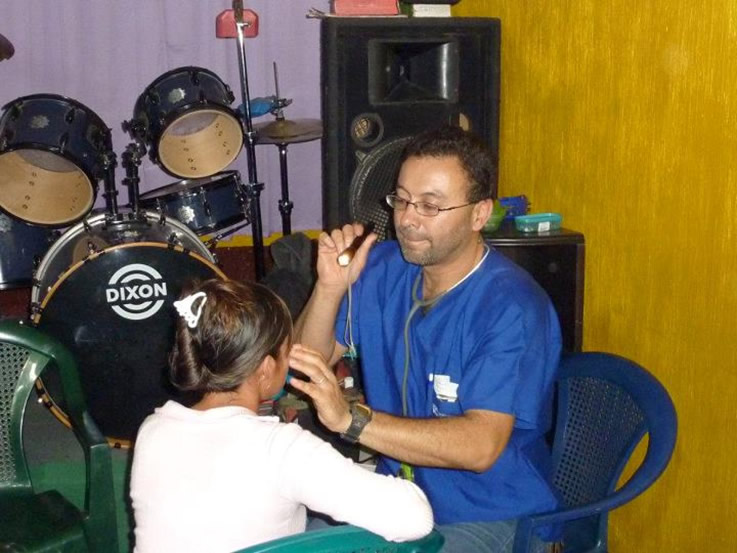 Seeing Dr. Alberto.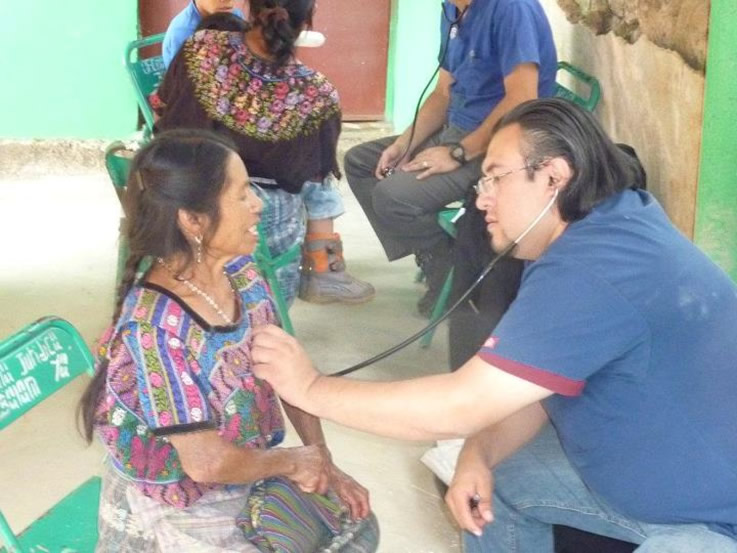 The pastor's wife cooking us lunch over her wood-fire stove.  Lunch was fresh tortillas, beans, rice and sometimes potatoes & carrots.  The church staff gave us their best and I was humbled.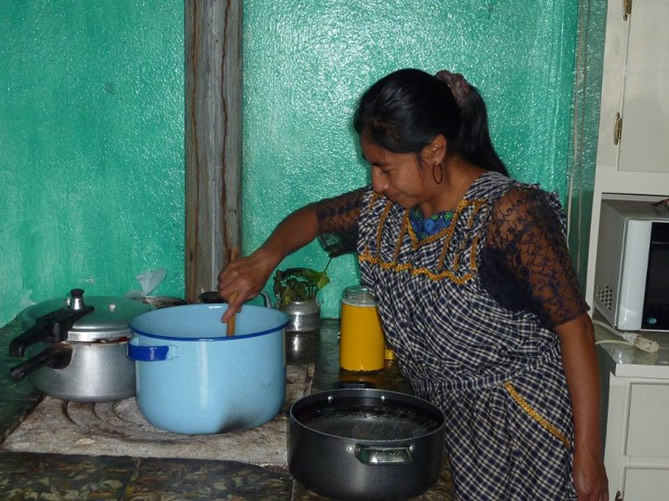 Pastor Abraham and his son David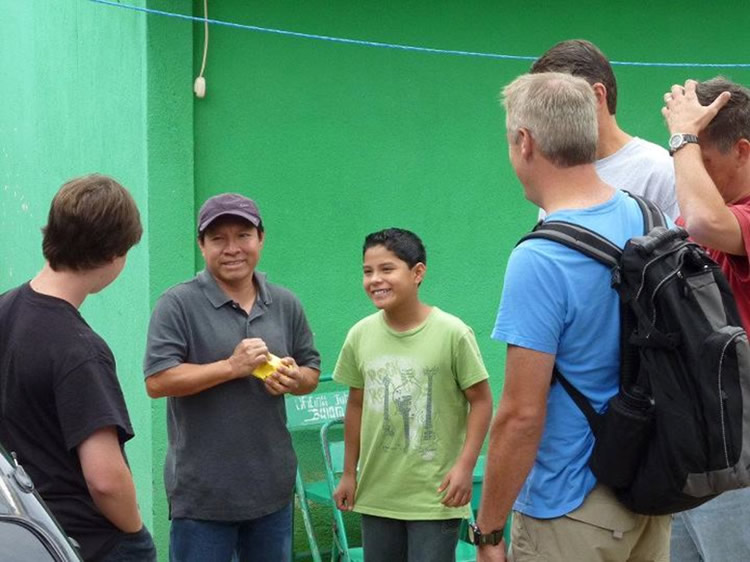 Bennett and David.  Bennett made friends as fast in Guatemala as he does in the states.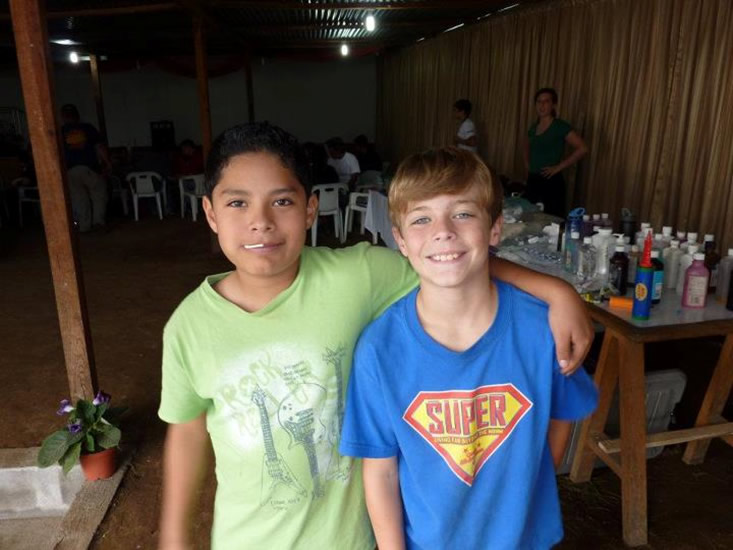 Dylan assisting in the pharmacy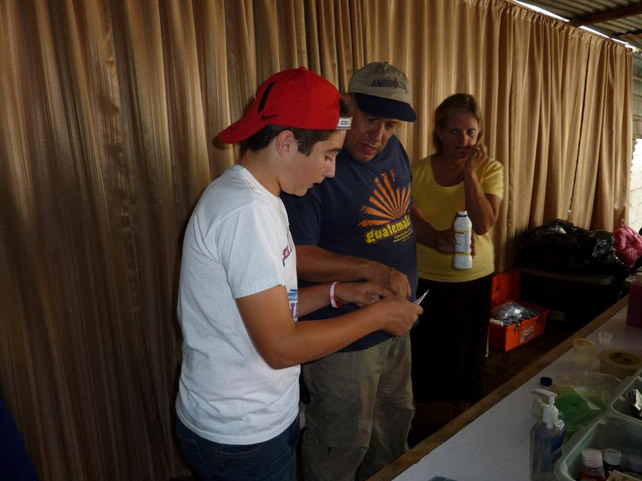 Helping in the pharmacy.  Everyone that comes through also gets a 15 day supply of vitamins in addition to their meds.  This was our hottest day with it being in the 90's inside.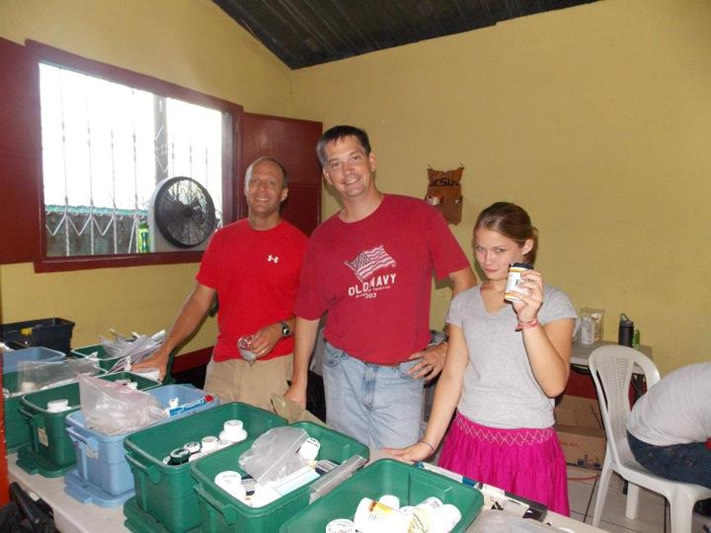 At every store (including McDonald's) was a security guard, complete with pistol-gripped sawed off shotgun and usually a bullet-proof vest.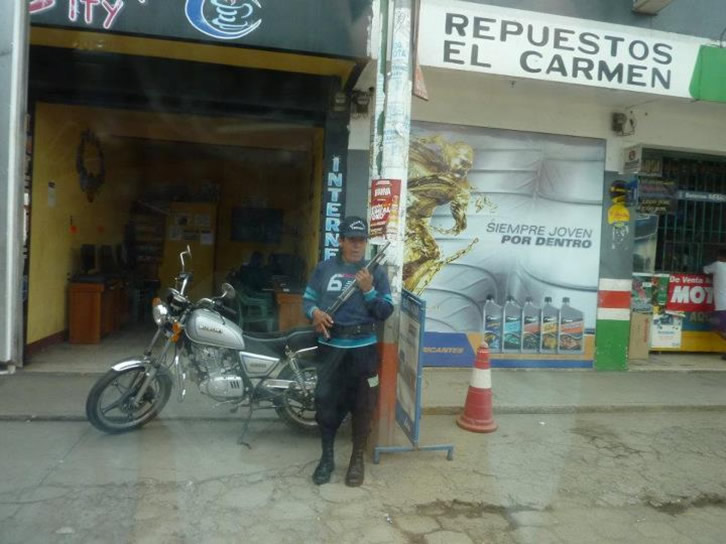 Soldier checkpoint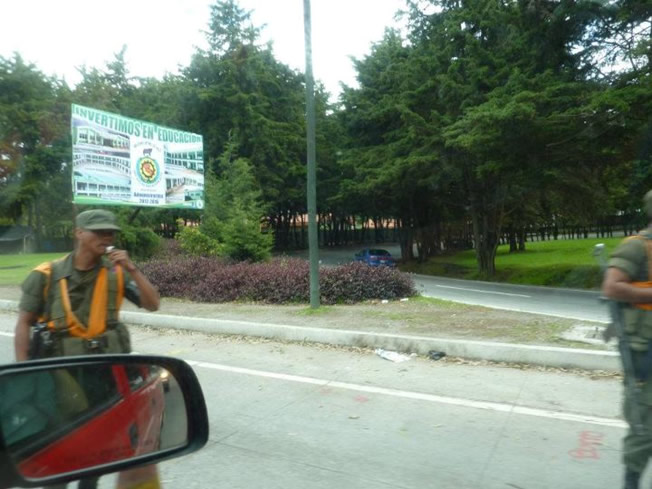 Some of the most beautiful country that I have ever seen.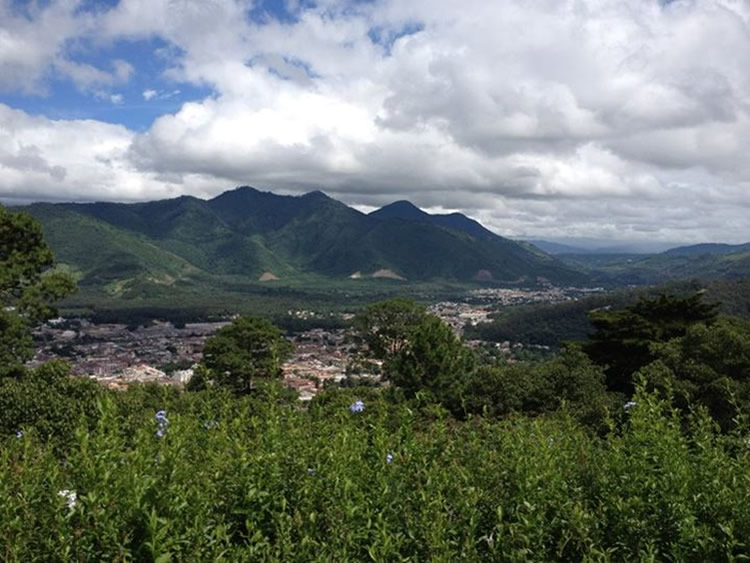 Lunch break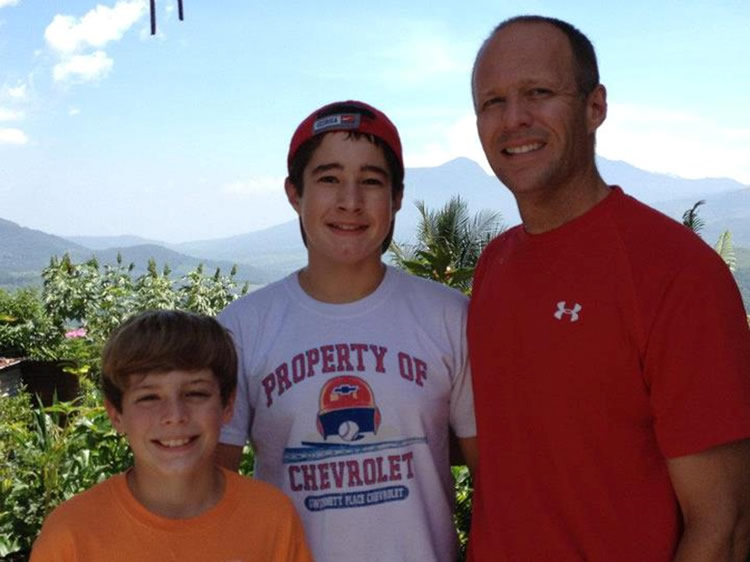 Volcano ringed by a cloud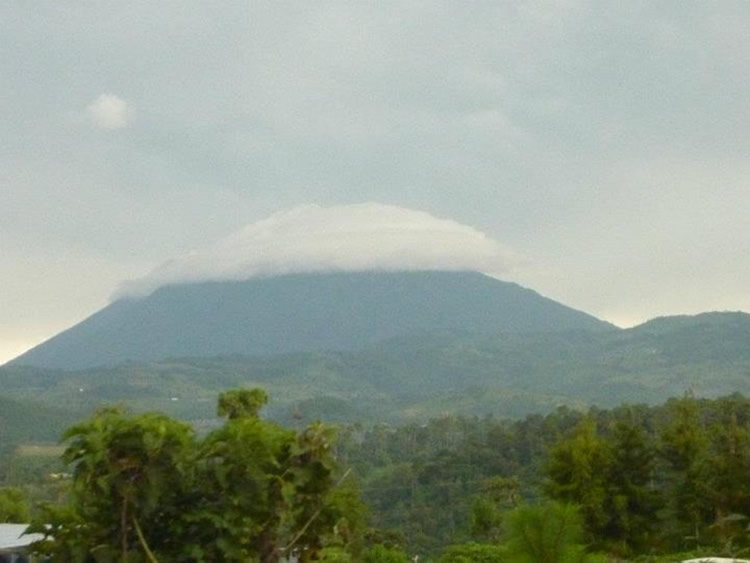 And prayer…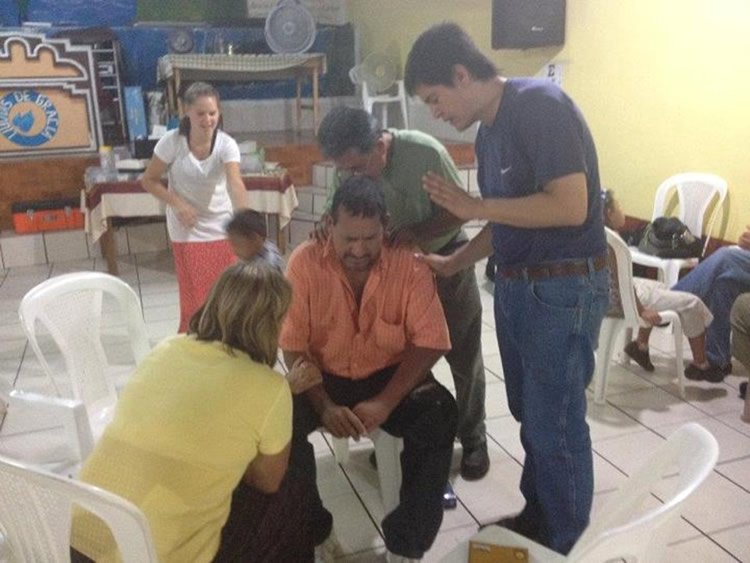 Again thanks for your support, prayer and love.  God was present and at work and it was so wonderful to be used by Him to serve others.
Love in Christ,
Jason, Dylan and Bennett Smith